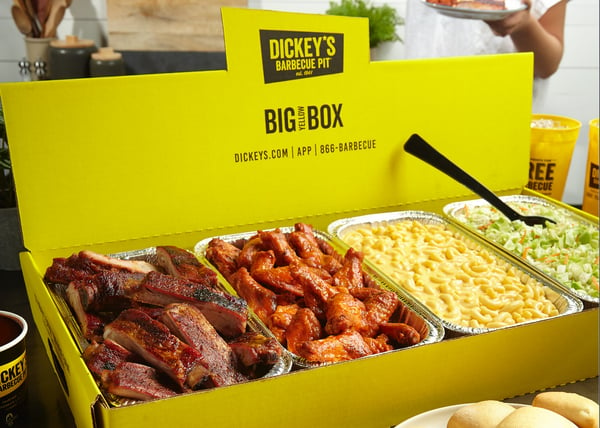 The time is ticking and the big game day is just around the corner. What better way to spend the biggest game of the season, than to have a plate stacked with hickory wood smoked ribs, wings, and all the fixins'? Dickey's Barbecue Pit game day catering has just the perfect game day food for you, that is just so tender, it falls right off the bone.
When you are looking for game day wings or game day ribs, head down to our barbecue restaurant for the best smoked barbecue in town. Pre-order your wings and things before the big game and we will bring the 'cue to you with FREE delivery!
Wings
Hickory wood smoked chicken wings with choice of 8 flavors. Order anywhere from 6 to 24 wings, or just make it a party platter.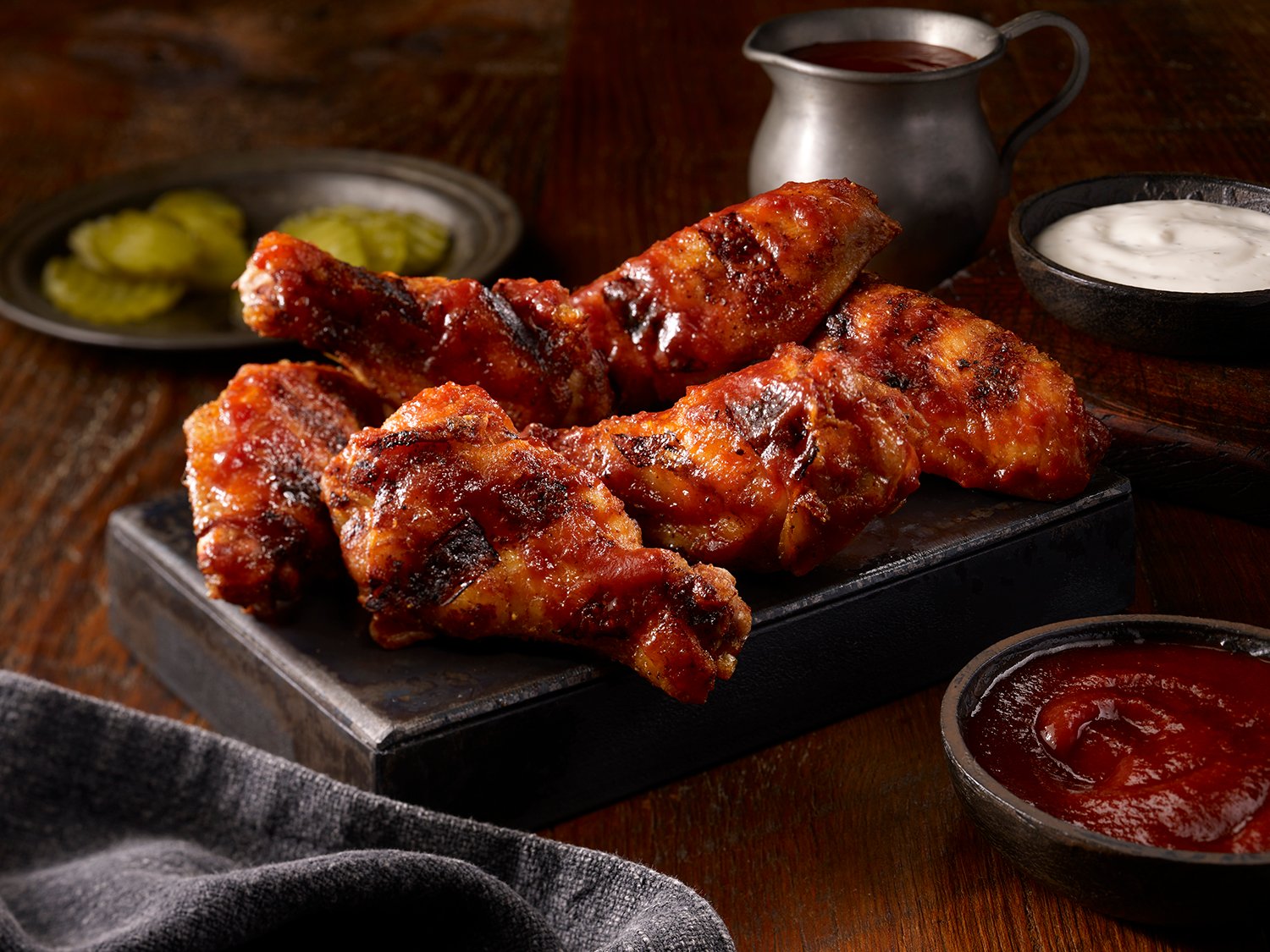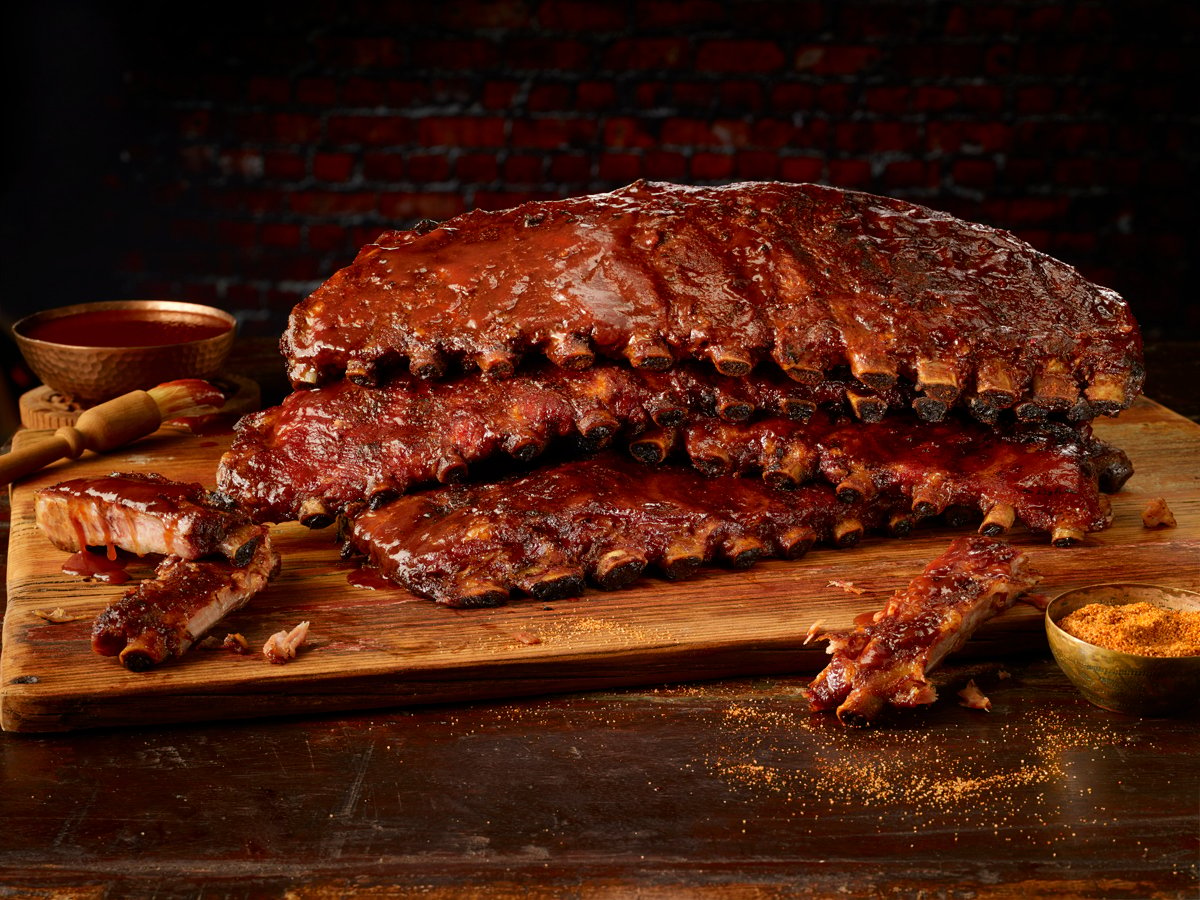 Ribs
Our tender fall-off-the-bone pork ribs are slow-smoked and feature our hand crafted Dickey's Rib Rub and Sweet Sauce. Order your ribs in a half rack or full rack.
Our Texas style barbecue is the perfect option for your football watch party. Dickey's barbecue restaurant offers pit smoked pork ribs and chicken wings available to be ordered online or in app for in store pick up, curbside carry out, and even delivery. Planning a football watch party and inviting your friends and family?
Having a good game day spread is a must. While you are ordering your ribs and wings from your local barbecue restaurant, be sure to get your hands on our other fan favorite BBQ menu items. Choose from classic sandwiches, giant bakers, 'cue creations and more!
Build Your Own Big Yellow Box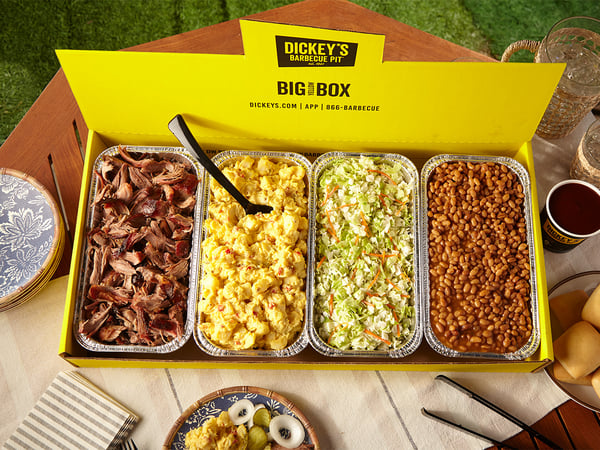 Enjoy building your own Big Yellow Box with your choice of any 2 slow smoked meats (total of 4 pounds), 3 large southern style sides, toast, a relish tray, and even our hand crafted barbecue sauce. The Build Your Own Big Yellow Box feeds up to 10 to 12 people.
FAN FAVORITES
Enjoy a variety of our other BBQ menu items perfect for game day. Satisfy all of your 'cue cravings with our most popular menu items.
Classic Sandwich:
Choice of protein and toppings
Meat Plate:
Includes 2 sides and a roll
Combo Plate:
Includes 2 sides and a roll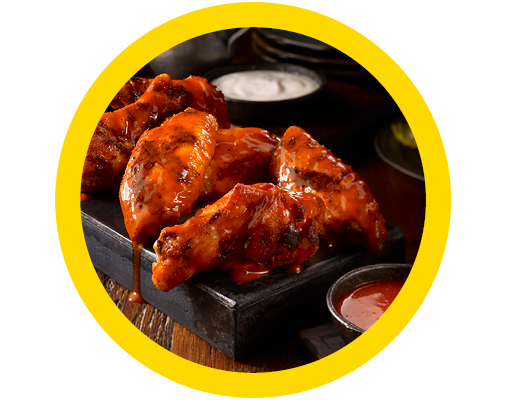 Giant Baker:
Cheddar, green onions, sour cream, & butter
'Cue Creations:
Loaded sides fit for a meal
Savory Sides:
Choose from 12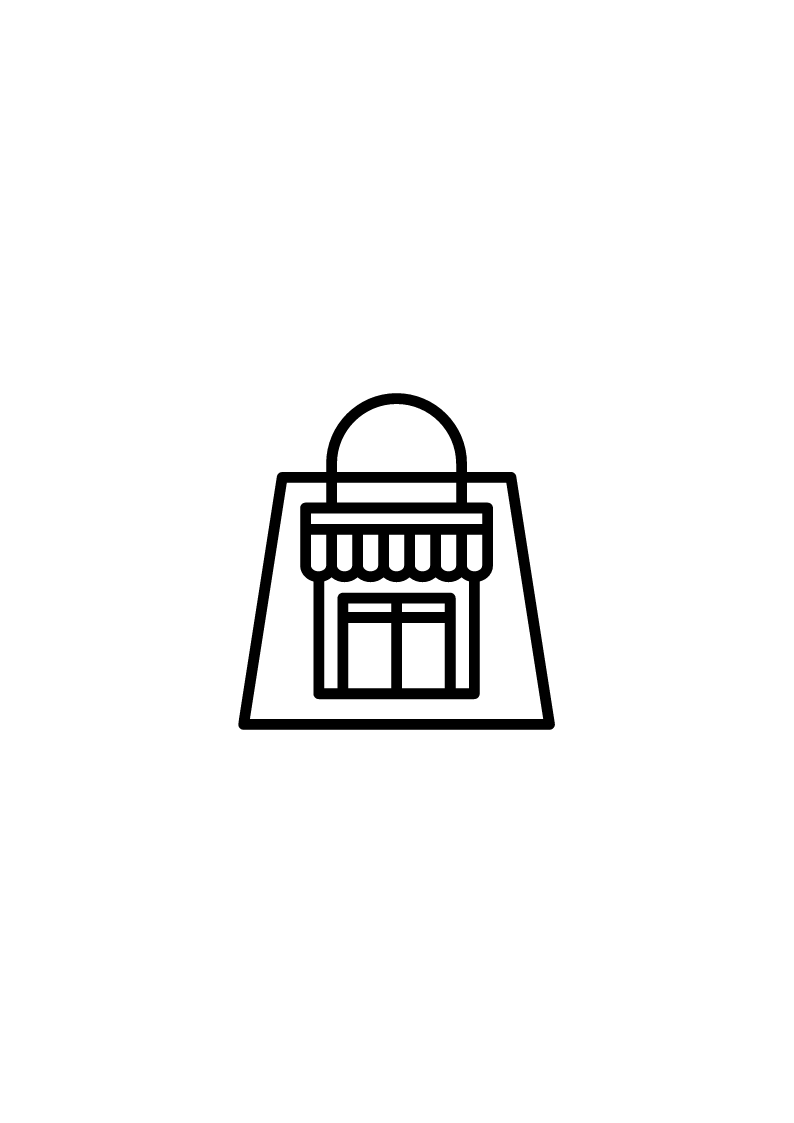 Dine In
Come on in and enjoy your favorite 'cue with a side of our southern hospitality.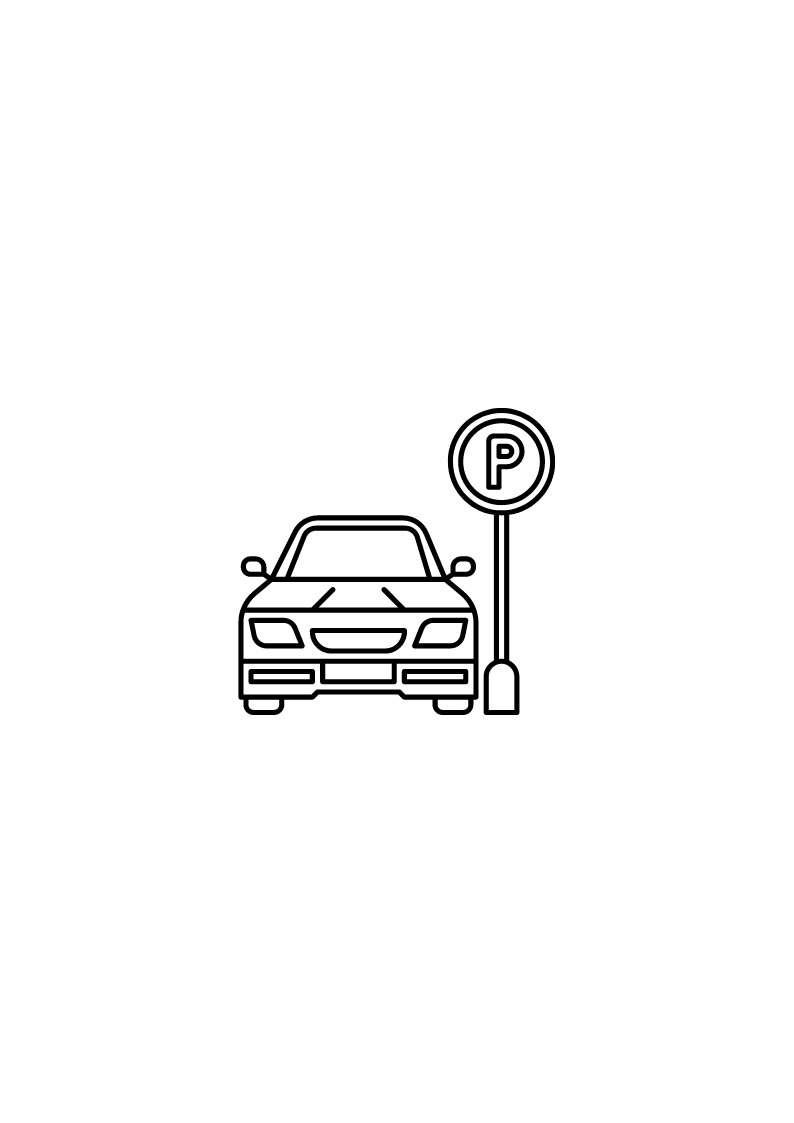 In Store Pick Up
Order online or in our Dickey's app for quick and easy carry out at your local barbecue restaurant.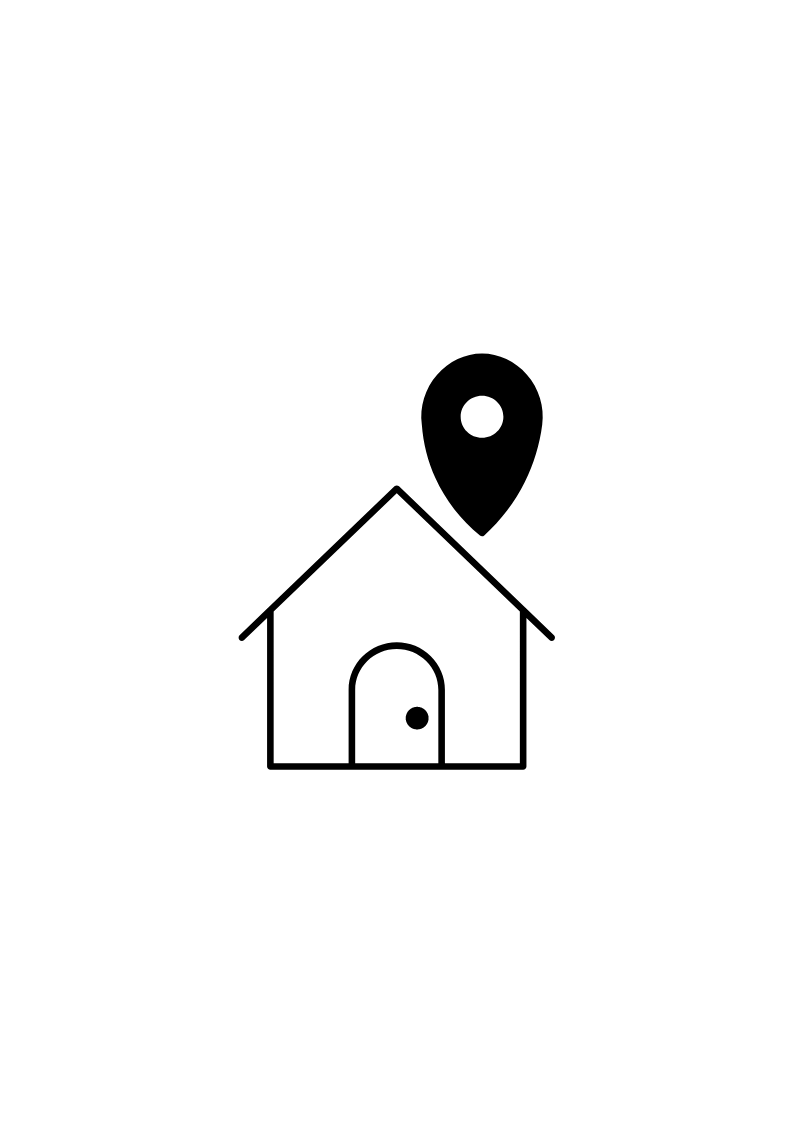 Curbside Carry Out
Order ahead and drive into one of our parking lots and let us know when you are here.
Big Yellow Cup Rewards Program